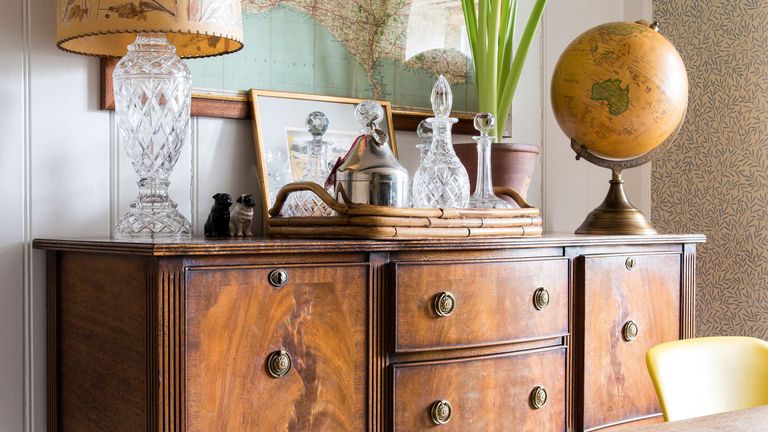 Upcycling is a term which has been thrown around quite a bit lately. But, what exactly is it and how can you get on the bandwagon? Technically, upcycling means that taking an old piece of furniture and turning into something brand new and far prettier. This means that before you think of even throwing away a piece of old furniture you should look at it is see how you can repurpose it and reuse it. If you are too scared to start your own project just yet, you'll be delighted to know that there are websites selling upcycled furniture pieces and you can see more here.
Here are a few general tips you can use to makes sure you have everything you need to start your upcycling project:
• Get everything together before you start. By doing this you will avoid running around during your project to get things you missed.
• You will make mistakes and that's alright
• If you don't want to ruin a household piece of furniture you can always pop into your nearest car boot sale to pick up an old piece to practice on.
• Mix and match your texture, materials, colours, and fabrics.
• Always make sure that you sand wooden furniture pieces down before starting your project.
• Enjoy every moment of it. If you're too stressed you won't enjoy the moment.
Now that you have a few tips to get yourself started we can move onto picking several everyday projects you can get going with:
New life for an old table
Has your kitchen table seen better days? The good news is that you don't have to throw it away you can breathe new life into you're the table with just sanding and a touch of paint. It's easier than you think to reinvent your kitchen table. If you want to keep it a little more traditional you simply need to sand it down and re-varnish the table. For something a little more modern and lively, try painting it white or cream
Metal touches
Adding a splash of old metal to your house will give it a timeless feel. From vases to ornaments; you can either re-paint old warn metallic pieces or you can take old ornaments and paint them in metallic colours
Making new stools
To breathe new life into old stools you simply need to recover them with vibrant new materials. This is a great time for you to play around with different textures and patterns.
For the kiddies
It is very widely known that children have the best rooms in the house. There are a number of easy DIY tricks for children that you need to try. Take their old dressers and desks and give them a new coat of paint. Let the little ones get in on the action. They'll appreciate it much more if they helped upcycle the pieces.
Junk to love
There is nothing better than browsing through your local second-hand furniture store. You are bound to pick up a few real bargains that can be upcycled into great new pieces for your home. Don't be afraid to negotiate on prices.